New Art now on display during "Art to The Avenue" show!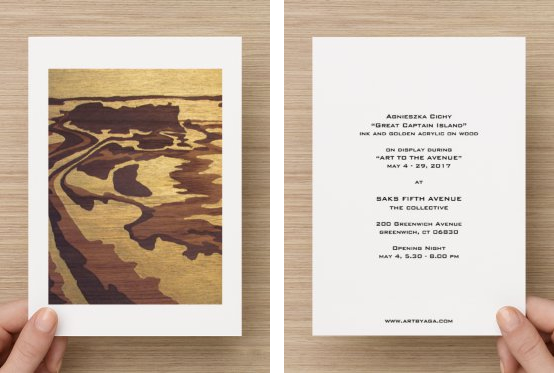 Pictured above (click on to see more (-:
Agnieszka Cichy
"Great Captain Island"
ink and golden acrylic on wood
on display during
"ART TO THE AVENUE"
May 4 – 29, 2017
at
SAKS FIFTH AVENUE
THE COLLECTIVE
200 Greenwich Avenue
Greenwich, CT 06830
Opening Night
May 4, 5.30 – 8.00 pm
9 new pieces on display, available for sale. Visit before the show ends!
FROM THE ARCHIVE: